After spending a few months marketing to enterprises with both a field and inside sales team, I have some thoughts on marketing to Enterprise vs SMB and what it means for a CMO. (Don't read anything into this. I am very happy at Cybereason and things are going extremely well.)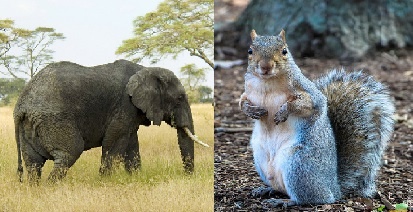 CMOs Marketing to Enterprises:
Being good at positioning, messaging and storytelling is very important. Product marketers and brand folks have an edge on an enterprise marketing CMO role, especially if they can create a pitch that sales believes in.
You live and die by what the VP Sales and the CEO think of you. You can put up great metrics in terms of pipeline and opportunity generation, but if the company misses the revenue number, you can get blamed if you did not do the events / videos / PDFs / PPTs that sales wanted. And because there is little data (small # of deals = no statistical significance) people's opinion carries more weight.
You can use nearly any marketing technique. Inbound, outbound and upside down. They can all work. Some companies even have almost no marketing and just make their sales team do all their prospecting.
You can hide out here and not get fired as long as you do the things sales wants. If sales likes you, you have a job even if you are not really helping the company.
CMOs Marketing to SMBs:
Data geeks have an advantage here. Sure the message and brand matter, but you have so much data that decisions do not need to be based on a well trained gut. Some day an AI will use machine learning to dynamically test every possible positioning and then spit out the one that works best.
You live and die by the metrics. Even if the VP of Sales and CEO don't really like you, if the metrics say you are originating and driving a lot of revenue they will tolerate you.
You are limited to the most efficient and scalable marketing techniques. Things like tradeshows, outbound, direct mail and other expensive traditional marketing are off the table because the economics just don't work in terms of cost of customer acquisition (CAC). I personally never found this "limiting" but more refreshing because it forced us to be focused and
You can't hide from the data. You might be really smart but the metrics do not lie. If you are not driving revenue then you should have trouble keeping your job. I think it is much harder for average marketers to hide out in companies that market to SMBs.
What do you think? I have a much larger post exploring the marketing spectrum from SMB to enterprise bouncing around in my head, but this is all I had time to articulate today.