Sometimes by being more public you get some rewards - blogging is one way of putting yourself out there. Sweet Services Bulk Candy sent me 5 pounds of free candy and wrote about it, just because I blog. Pretty cool!
I expected to get a mix of a bunch of candy I had before, but there were a few items that were new to me. Vanilla Tootsie rolls? Yes, and they are good. Cowtails? Also good - they are sort of like bull's eyes (caramel with sugar in the middle), except they are long and thin. Anyway, to make sure I make it past 40, I decided not to eat all the candy myself and I brought it into the office.
It took 3.5 days for the company to empty the entire 5 pound bowl of candy. Here are the photos to prove it.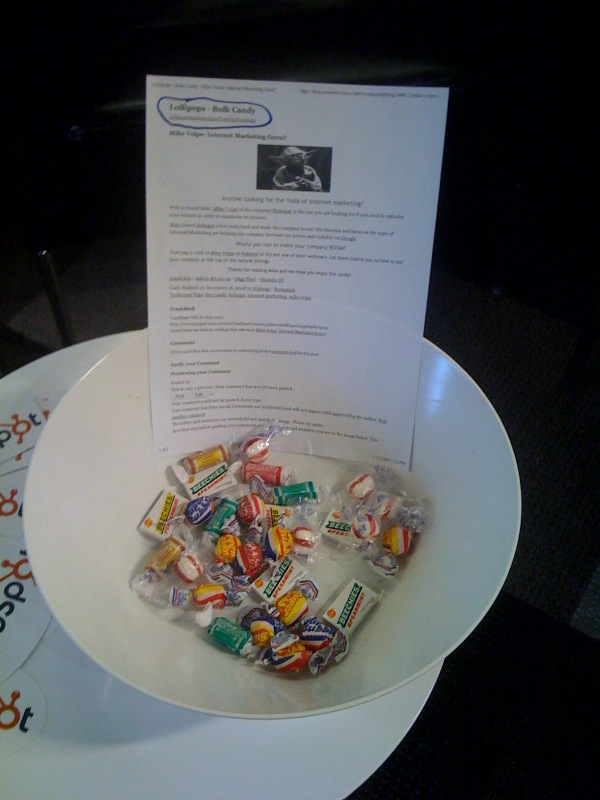 So, check out their candy blog and all the candy they have to offer, including chocolate (my favorite).